One of the biggest shifts in today's marketing is in content creation. Brands and businesses must now think differently and create amazing content to attract audiences.
In other words, brands now need to act like media companies in addition to doing what they do.
A classic example of this is the Red Bull brand.
According to Red Bull's founder, Austrian founder Dietrich Mateschitz, "Red Bull is a media company that happens to sell energy drinks."
And this is what has made Red Bull what it is today.
The company launched the Red Bull Media House back in 2007 with the goal of content creating that connects with customers. So far, its media department has done the following:
Launched the Online and Print magazine "The Red Bulletin,"
Spent $2 million making "The Art of Flight" movie.
Sponsored numerous action-related events such as the "Freefall from Space."
What has been the results?
The Media House has not only started making profits, but the company already claims that the business value in form of awareness and media dollars saved, far outweighs the expense.
As online content consumption speeds up, we can expect to see more forward-thinking brands slowly transition into becoming media companies first.
Here are 7 lessons brands can learn from the Red Bull Media House:
Marketing is the responsibility of the entire brand

Content is 'Core." It should inspire and be effective.

Businesses need to become media companies – literally. Red Bull casts a large net across adventure sports, video games, and music, and some of this content is sure to interest their 18-30 year olds and get them to talk about it and share.

Content needs to support the core essence of the brand. For Red Bull it is "to give you wings," literally.

Become a media empire covering all media – video, mobile, online, print.

While the media may become profitable, create brand value that offsets investments in paid advertising – The "jump from space" was so awesome that for every dollar they spent, they must have received $10 in free media, shares, and brand awareness.

Make content that can be consumed by consumers any way they like – from short video snippets fit for mobile, to long-form movies fit for platforms like YouTube.
The Stratos, Red Bull's space jump, pictured above, is a great marketing example.
According to the company:
"We must create content so awesome the world stops a little to think about what we are doing."
By extending its marketing and customer aspirations beyond its comfort zone,  Red Bull has been able to accomplish almost the impossible. It's social media stream goes to show just how committed the company is to creating awesome content.
What about you?
Are you ready to take the leap of faith, like Red Bull, and be bold enough to become a media company?
The world is drowning in information and content. Only customer-focused, social businesses that deliver entertaining content will succeed.
To succeed you need to change how you market. Red Bull is a classic example of how to do this.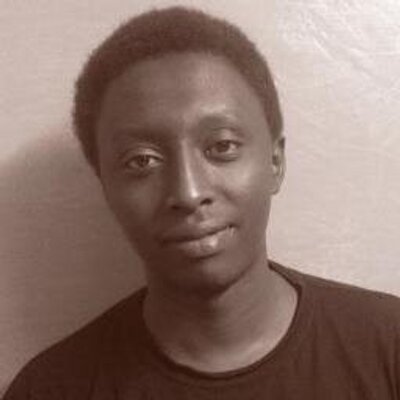 David Gitonga is a content marketing specialist. He creates visual content for websites, social, and YouTube. He helps businesses leverage new media to grow their brand and build authority on the Internet. You can find him on his Twitter handle @davgit or reach him via email at david@e-labz.info.