Did you know that the majority of viewership on YouTube is largely driven through the suggested videos column watch pages? It is no surprise therefore that dominating this section will guarantee increased video views and more referrals from your video strategy.
YouTube suggested videos include:
4 videos algorithmically selected from the creator
Related videos similar to yours
Recommended videos based on viewer
How does YouTube determine which video to place?
It uses the following:
Video watch time
Relevancy
Viewership history
Engagements
So, if you want to dominate the suggested video section, you definitely need to hack these four metrics. Your videos need to tell YouTube that they are worth watching and recommending. How do you do that?
Here are 7 ways on how you can influence the above metrics:
1.  Make Engaging Videos
YouTube's algorithms are highly optimized to promote videos with long watch times. To create such engaging videos, ensure you are clear about what viewers can expect in the first five to 10 seconds, demonstrate passion and energy in the video to grab attention.  Don't be afraid to take risks with videos and to think unconventionally. People love that.Other ways to create engagement include using B-roll, adding music to your videos, adding open and close loops, storytelling, and jump cutting,
2.  Encourage Engagement
According to a report published by Novel Concept, videos with lots of Likes, Dislikes, and comments rank higher than all other types of videos. When a viewer has an emotional connection with your video, they are more likely to express it with either a Like, a Dislike or a comment.
You can promote commenting on your own videos by not only replying to comments, but also posting your own comments. For example, you can post a relevant question in the comments section that pertains to what is being discussed. This will not only let others reply with relevant keywords, but also help the algorithm determine the property surrounding those keywords, further helping with the ranking.
3.  Optimize Your Video Titles
Just like Google Search, keywords are important in YouTube videos. The more targeted a video keyword is, the more likely it will appear on top of search results and on the suggested videos column for other peoples' videos. The right titles get people to click on your videos and tell the algorithm the relevancy of such videos to other video types.
One of the suggested ways of doing this, especially if you discuss a variety of topics, is to include the following in the video title:
The name of the show
The episode number of the show
The name of the Channel
Check out how Channel Frederator and Gary V have successfully implemented this approach.
4.  Optimize the Meta Data
Many, if not all, of the principles around SEO apply to the suggested videos algorithm. To optimize your meta data section, here are some guidelines to follow:
A video description of not less than 3 sentences. This should be placed at the top of the description before any links.
Always include a generic 3-5 sentence description of what the video is all about.
Focus on one primary keyword in your descriptions and tags
Limit tags to 10-12 primary keywords
Always include the same 4-6 'generic tags' about the show and channel.
For example, if you're searching for Nairobi Malls, specific keywords would include: Nairobi malls, 7 popular malls in Nairobi, Facts about Nairobi malls, best Nairobi malls.
5.  Interlink Videos
Interlinking of videos is a smart way of getting people to view your other videos on your channel. You can do this through annotations with the help of YouTube Cards, playlists that automatically play the next video on your channel, links in descriptions, and even commenting on older videos with newer video links.
By getting more people discovering your other content types, this will, in turn, get the video algorithm ranking these other videos as well under the suggested column based on view and session duration.
6.  Use Compelling Thumbnails
In my view, compelling thumbnails are generally the single most important element that gets someone to click on a video based on search or suggested videos. Thumbnails are usually the first introduction to your content and you need to make it really stand out.
Some tips for creating compelling thumbnails include:
Use bright colors or increase saturation to make colors stand out.
Use a human face to add emotion to the thumbnail.
Go for the action shot for videos that lend themselves to it.
Include text to give context
Adding some consistency to build awareness and differentiation.
7.  Start YouTube Sessions
YouTube loves channels and videos that start viewing sessions on the site. If a show session gets people to watch other similar or related video, that video will be frequently suggested for other viewers.
Building touchpoints outside of YouTube can also help start viewing sessions.  We can do this by using social, media embeds, email lists, websites, and connecting with other YouTubers. These approaches act as catalysts for communicating our schedules which will, in turn, start sessions.
It goes without saying that the more videos we post on YouTube, the higher the chances that our videos will be featured in suggested videos section. When we combine our video frequency with the above insights, were guaranteed of a killer video strategy.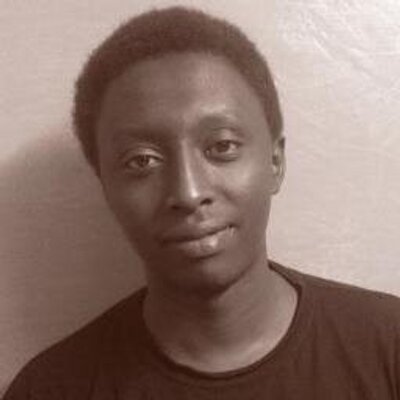 David Gitonga is a content marketing specialist. He creates visual content for websites, social, and YouTube. He helps businesses leverage new media to grow their brand and build authority on the Internet. You can find him on his Twitter handle @davgit or reach him via email at david@e-labz.info.