Not a day goes by do I not get an alert, on either Facebook or YouTube of a live event happening. 5 years ago, it used to be that if you wanted to watch a live event, you had to turn on the television, and hope CNN or BBC is live on the ground.
Not anymore.
Livestreaming events are becoming so common now on Facebook that I wouldn't be surprised if we start to see more platforms offering live video. Facebook and YouTube are just the beginning, the tip of the iceberg, on what to expect. Marketers and agency executives are also very optimistic about online digital video with two-thirds of them saying original digital video will become as important as original TV programming in the next three to five years.
The event livestreaming space is also getting crowded. Instagram, Snapchat, and Twitter are just some of the other players now enabling users to either livestream events or curate video content around events.
Now that I have convinced you enough about the continued rise and domination of online video, here are some 5 reasons to take home on why online video marketing should be an important part of your marketing arsenal:
1. Video is More Engaging than Text
The human brain can process visual information 60,000x faster than text.  We seek out visual content as opposed to text. It is no surprise therefore that we are 13% more like to open an email or click on a link that includes the word "video."
2. Video Creates an Emotional Connection

There is value in forming deep and personal relationships with your consumers. A well-crafted video can pull the right audiences and get you noticed. A Harvard Business Review study showed that connecting emotionally with your audiences can boost revenue and video is well-positioned to stir those emotions.
3. Good Video has Gotten Cheaper
Once the domain of huge companies and studios with big budgets, high-quality video is not within reach on small budgets, thanks to advancing technology. You can now take dazzling skyline and stable handheld shots, thanks to new innovative tech that enables all of this.
4. Video Boosts Conversion Rates
Did you know that visitors will stay on your site 2 minutes longer, on average, if it includes a video? Furthermore, these visitors are 64% more like to purchase a product. Online video draws customers in and tends to be more persuasive over any other media.
5. Numbers Don't Lie
The future of the Internet can be summed up into one word – video.
You don't believe me? Check out these stats:
52% of marketers point to video content as having the best ROI
73% of marketers confirm video has having positively impacted marketing results
YouTube reaches more 18-49-year olds than any cable network in the U.S.
Top five most popular celebrities among teens in the U.S. were a YouTube star
So, are you ready to start creating videos?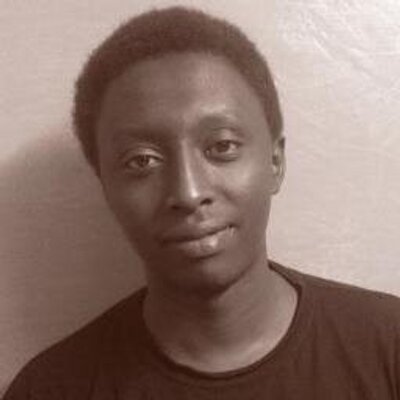 David Gitonga is a content marketing specialist. He creates visual content for websites, social, and YouTube. He helps businesses leverage new media to grow their brand and build authority on the Internet. You can find him on his Twitter handle @davgit or reach him via email at david@e-labz.info.