One of the best synergies a corporate brand can make in today's digitally-connected and hyper world is to create or plug into events.
We have documented plenty of events for our clients and the level of hype and enthusiasm that accompanies these events create a real goldmine for brands looking to bring awareness and gain publicity at a very low cost.
However, not all events are beneficial to your brand and not all brands can fit into the events space. Fortunately, a majority of brands today can take advantage of various events that happen to create awareness.
How though can you tell if an event would work well for your brand?
Here are 5 points to look out for:
Your Brand Product Service vs Event Audience
Your audience drives your business. The more targeted your brand message can reach out to them, the higher the chance you're going to connect with them and convert them to becoming loyal customers.
Your brand will need to plug into a space that ties in with your offering. If it is a music festival, what products or services does your company offer that would fit well with those attending the event? Remember, such an event will generally have musicians, music lovers, music industry stakeholders, and entertainment and event organizers attending. Is your offering well positioned to appeal to this audience?
  2. The Digital Experience
No event today is successful without some level of digital promotion and engagement. Based from the events we attend, the more hyped up an event is online weeks or months ahead, the higher the chance that it will be well received.
To get the most out of such events, you need to ensure your digital experience is also up to par. Your audiences are online trying to figure out which brands will be at the event. They are also looking to engage with you prior to the event online, and possibly on the ground during the event. If your digital experience is not satisfying to your potential customer, chances are you are not going to get real value out of the event.
  3. Post-Event Hype
The event itself should not be the end of your brand awareness strategy. Post-event engagement should continue to build up and get those who engaged with you on location to continue interacting with you online. The best events are those that offer such engagement, both to the attendees and those who missed it.
Creating content that appeals to your audiences after the event is key to achieving this. Whether its in form of pictures, videos, tweets, or blog posts, ensure the conversation is carried far beyond the event. If an event's hype ends when the event ends, then much of the benefit from the event is generally lost.
  4. Collaborative Spaces
Events are not just for showcasing what you have on offer. They are also excellent for creating relationships with other suppliers, event organizers, and establishments. One way to build and grow your brand awareness is partnership at events.
Do you have a product or service that you can offer as part of your sponsorship for the event? This is a great way of building relationships while getting event promotion. Look for ways you can collaborate to get your brand more airtime during the event promotion over simply getting a booth or stand to showcase your work. Remember, the banners and posters created will live long after the event and your brand will always go with them.
  5. Sponsorship Deal
Sponsoring an event is one of the best ways of getting mileage for an event. Generally, event sponsors get to be featured on all advertisement material. In addition, they also get exposure at the event in various ways.
You can, for example, decide to sponsor drinks at subsidized rates, staging and lights, or offer affordable commute to and from the event location. Sponsorship deals can come in a variety of ways and it's usually an agreement between the company sponsoring and the event organizers on what's needed to make the event a success.
From experience, events are a great way of building brand equity. These five points should help you gauge if you are ready to leverage events to build your brand.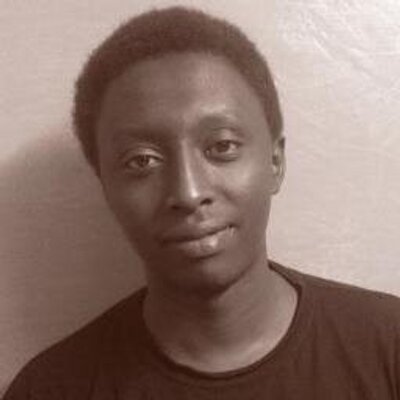 David Gitonga is a content marketing specialist. He creates visual content for websites, social, and YouTube. He helps businesses leverage new media to grow their brand and build authority on the Internet. You can find him on his Twitter handle @davgit or reach him via email at david@e-labz.info.