April 22, 2017 ||
davidgit
If you've been in business long enough, you already know that the changing face of business today is nothing new. Over the decades, and centuries, innovations and new inventions have changed how people live and work from one generation to another.
Today, the Internet, and what the Internet brings is changing the landscape again.
For many, the Internet has been seen as channel where they can interact with their clientelle. For others, this is the new way of doing business. Still for others, it is just a passing fad that will never replace the good old brick and mortar stores. Regardless of where you're coming from, everyone has their opinion of the Internet.
The Bottom Line
Despite the different opinions and perceived notions of what the Internet is and isn't, one thing is for sure – The Internet is changing how people buy and sell goods – and that's the bottom line.
Whether you admit or refute it, your customers are becoming more aware of what they want, they're expressing their opinions about your products and services more openly, and are looking at what your competition has to offer. The current generation of consumers are more educated and enlightened than ever before. They are also more open-minded and liberal.
As you can imagine, selling to an educated client is very different and is more challenging, over selling to one who isn't. The former is more aware of the facts, more influential, and cares deeply about the name behind the brand they purchase. They are also bombarded by new information and research in regards to their interests and purchases.
How you communicate and sell to them is thus a whole different ball game to clients who aren't educated about your process and your cause.
If You Do Not Understand People, You Do Not Understand Business
As a business owner or entrepreneur, it is not enough to simply offer a product and expect clients will come flocking. Your potential clients now have more options being thrown at them than ever before. Their news-feeds and timelines are always screaming for their attention. They no longer have to go look for products and services. Instead, these products and services seek them.
And this is where the challenge lies.
You see, unless you are constantly trying to get your customers' attention and looking for ways to remain top-of-mind on your clients, you run the risk of getting replaced by your more aggressive competitor. As much as we are passionate about what we do, we also have to remember that we live in a highly competitive world. Everybody wants to be seen first and seen constantly. This is the side that your potential customers see.
Unless you adapt to the changing business environment, you will die, eventually. It is not enough to simply have a website, a Facebook page, and an Instagram account. Your clients already expect that of you. It is what you project on these platforms that win your customers' confidence, trust, and increasingly their time and eyeballs.
Your customers are human beings and human beings care about causes. Do you communicate these messages to your clients and potentials? What does your business stand for? Do you give back to the community in any way? Do you advocate for a cause that touches others? You need to connect on a more personal level with your clients in these and other ways as well. If you do not understand people, you do not understand business.
How you communicate is also just as important as what you communicate. A blog is a powerful medium of communication. A picture however is more powerful. Even more powerful is a video. Learning how to leverage these new content types will also go a long way in maintaining your business relevance.
Internet adoption across the globe continues to gain ground. The future is online. By default, this means the future of business will also be online. What are you doing about it?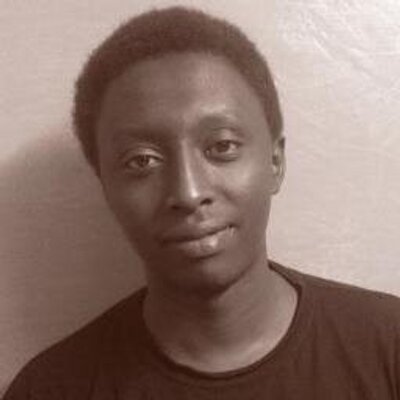 David Gitonga is a content marketing specialist. He creates visual content for websites, social, and YouTube. He helps businesses leverage new media to grow their brand and build authority on the Internet. You can find him on his Twitter handle @davgit or reach him via email at david@e-labz.info.