November 19, 2016 ||
davidgit
You have to agree, this is an important question. More importantly, the answer.
Why?
Because the idea of content marketing has been preached by many bloggers and online marketers for years.
The result?
A majority of businesses do not really see the benefit, and quite frankly, there are no returns to show for it.
What could be the problem? Is it a lack of good strategy? Poor copywriting skills? or is content marketing just not cut out to what it's preached to be?
Content Marketing is Not About Traffic
For a majority of us, we think the ultimate goal of content marketing is to bring attract and convert this traffic into sales.
Well, this is completely wrong, and very likely the reason why you're not seeing any results from your efforts.
Here's why:
Suppose you create a captivating blog post that generates 100,000 views. While this may seem like an impressive figure, it may not be valuable at all. Some people may visit your site for a minute or two, others may simply read and leave, while others may simply have seen an interesting link post on their social feed.
Traffic therefore does not guarantee sales.
The Next Step is What Matters
While a good written post may get you views and a highly-optimized post may rank you on top of Google, this does not guarantee sales. You may lack the persuasiveness or authority to convince your visitors to place an order or make a purchase, you may fail to gather the needed information to follow back, or you may never follow up and visitors forget you just as fast as they discovered you.
Any number of the above things can derail a sale.
For content marketing to be effective, it needs to help push your visitor to the next step in the purchase process.
Here are the steps to creating a successful content marketing strategy:
1. Build trust with website visitors
2. Give incentives like free e-book or access to your 'premium' content in exchange for their contact information
3. Keep reminding your prospects that you exist
4. Separate yourself from competition by offering examples of demos that differentiate you.
As you can see, content affects every stage of the sales process and those who make most money from content marketing leverage all of the above steps.
Here's a table example demonstrating how to measure the effectiveness of your content:
Type of Content                            Indicator of Success                        Metric
Blog Post Headline                             Prospect Clicks Link                              Traffic
The Blog Post Itself                            Prospect Reads It                                  Time on Page
Free E-book Offer                              Email Subscribes                                   Opt-ins
First Email Subject Line                      Prospect opens email                             Open rate
First Email Body Copy                       Prospect Clicks Link                                 Email Clickthrough rate
As the above shows, metrics along are not important. The action the prospect takes is what matters most.
A piece of content that gets few readers who convert is more valuable than one that gets thousands of views with no action taken.
In order to do this, you need to to create content that influences and market it to prospects with the goal of getting them to take an action. To do this, you need to:
1. Map out your prospects process before they purchase from you.
2. Create content for every stage to build trust.
3. Behind every content created, market it by asking them to take the next step
4. Measure the success or failure of the above action step.
5. Improve and market continuously until you perfect the steps and actions needed.
If you do the above, you'll have built a process and content strategy that brings you returns for years to come.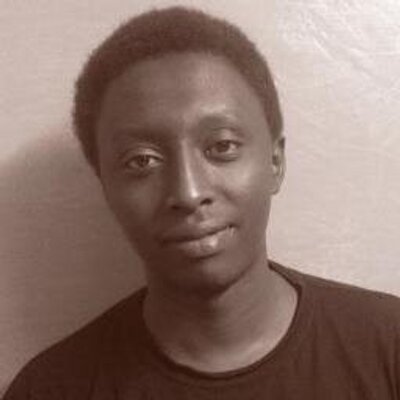 David Gitonga is a content marketing specialist. He creates visual content for websites, social, and YouTube. He helps businesses leverage new media to grow their brand and build authority on the Internet. You can find him on his Twitter handle @davgit or reach him via email at david@e-labz.info.