Wondering how to make people stay longer on your website? Read on.
As you're probably aware by now, the world of Search has changed dramatically from what it was just an year ago. Here's what has changed so far:
Keywords are no longer enough to get you to page one of Google
Social signals are increasingly becoming ranking factors
A variety of content types is an important ranking factor
Guest Posting is more valuable than ever
As you can see, Google is no longer keen on how you leverage keywords on your posts. The shift is now more towards social and variety.
Here are three ways to ensure you keep ranking on top of Google Search results:
1. Being Active on Social
Do you have a Facebook, Twitter, or Instagram page? Do you create content specifically for these channels? Do you respond and reply to comments from followers?
Being active on social is all about engagement. It requires activity – liking, commenting, sharing, curating – and much more. The best pages are those that post consistently throughout the day and respond to questions and queries as soon as possible.
Google is noticing how you engage on social. This helps determine if your page is worth ranking or not.
2. Create Videos and Images
Almost all major social networks have gone visual. The emphasis on creating quality videos, graphics, and photos is understandable. People are more likely to Like or Share a picture or a video over plain text.
According to a recent statistic, we are watching 100 million hours of video on Facebook every day with Snapchat users now watching 10 billion videos per day.
If the above stats don't convince you to start creating videos for social, I don't know what will.
Try and incorporate a lot of visual content on your social pages and your blog posts. These tend to create more engagement, and in turn, higher Google rankings.
Here is a video by Buzzfeed that generated over 92M views and 5 million engagements in just 7 days:
3. Guest Post on Authority Sites
For some time now, Google has always given authoritative sites credibility by ranking them high on search results.
This has not changed.
If you want to stand out, you need to guest post on such sites with a link back to your site or social media profiles. When you create valuable content for such sites, they will be willing to add a link back to your website.
Guest posting also gets you in front of larger audiences on social.
When you guest post on such sites, they will usually share your posts on either Facebook or Twitter. Since most of these sites have huge social followings, imagine the number of eye balls that get to notice you.
How people search on the Internet will continue to change. It is how you adapt to these changes that'll determine your growth.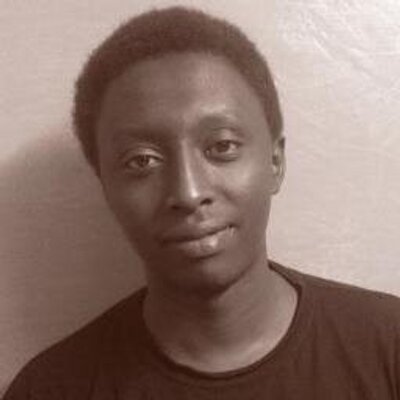 David Gitonga is a content marketing specialist. He creates visual content for websites, social, and YouTube. He helps businesses leverage new media to grow their brand and build authority on the Internet. You can find him on his Twitter handle @davgit or reach him via email at david@e-labz.info.